How to Convert ACSM to PDF
When you purchase an e-book from a public domain or public library, what you get is an ACSM file. ACSM, short for Adobe Content Server Message, is a form of digital rights management used by Adobe to distribute Adobe e-books. It is actually not an e-book format but the link to the e-book.
As a result, you may find your e-books downloaded in ACSM format can't be opened by your e-book reader. To read ACSM files on more devices, the best way is to convert ACSM to PDF, which is supported by near all e-book reading devices. How can we do the conversion?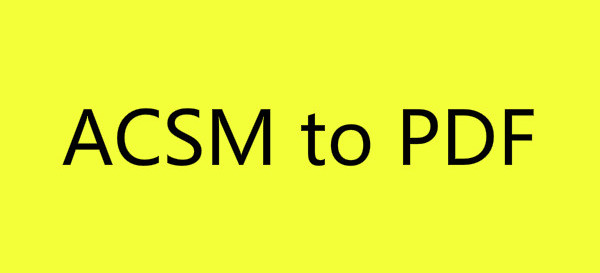 Adobe's free desktop software, Adobe Digital Editions (ADE), is the recommended tool to read ACSM files. Once you open your ACSM files with ADE, they'll be immediately saved as PDF or EPUB documents. Here are the detailed steps:
Step 1. Install Adobe Digital Editions
Click here to download and install ADE to your computer.
Step 2. Authorize ADE with your Adobe ID
Launch ADE, go to "Help"->"Authorize computer" and input your Adobe ID and password to authorize the current computer. If you don't have an Adobe ID yet, simply click "Create an Adobe ID" and follow the steps to create one.

Step 3. Open ACSM File with ADE
Now find your ACSM file and right-click the file, select "Open with > Adobe Digital Editions". Once the ACSM file is opened, ADE would automatically download it as an EPUB or PDF file. And you can find the file under C:\Users\User Name\Documents\My Digital Editions\.
However, sometimes you may get EPUB files instead of the expected PDF files. In addition, the books you download from ACSM files can only be read with the same Adobe Account. If you plan to read these books on other devices, you'll have to remove your Adobe Account in the former computer.
Hereby, we'd like to recommend you another eBook converting tool to accurately convert your original ACSM files to PDF format and read them on unlimited devices .
Any eBook Converter is a useful and efficient tool for converting eBooks from Adobe, Kindle, Kobo, Nook to EPUB, MOBI, PDF, AZW, TXT and KFX. Here are the key features of the program:
Support up to 24 input formats, including PDF, EPUB, PRC, HTML, DOCX and etc;
Remove DRM from Adobe, Kindle, Kobo & Nook eBooks;
Automatically Scan & Detect eReader;
Save / Edit metadata, including title, author, publisher and etc;
Support batch coversion;
Fully compatible with the latest Windows 10.
How to Get PDF files from ACSM Books with Any eBook Converter
Any eBook Converter enables us to convert eBooks to PDF format with three simple steps. Before we get started, please have Any eBook Converter well installed on your computer.

Step 1. Add eBooks to Any eBook Converter
Launch Any eBook Converter, the program will automatically recognize your existent books. Drag and drop the PDF or EPUB files downloaded by ADE or click the "Add" button to import the books to the program.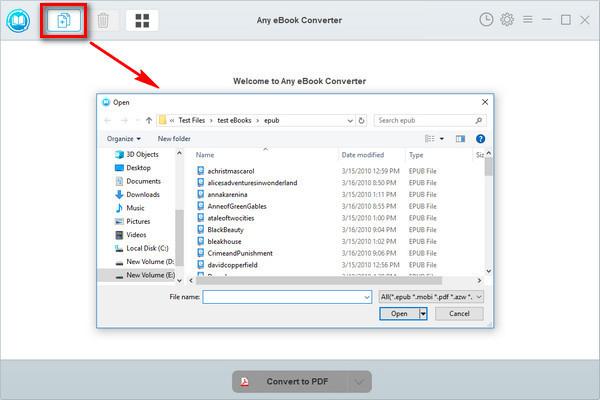 Step 2. Select PDF Format
Click "V" on the bottom and choose "PDF" as the output format. And by clicking the "Settings" button on the upper right, you can customize the output path for the converted books.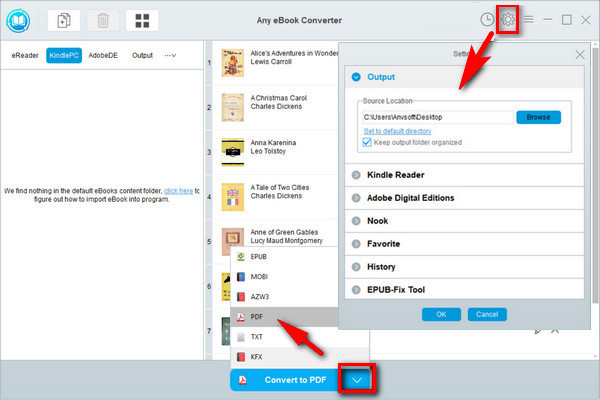 Step 3. Click "Convert to PDF" button to Start Conversion
Click "Convert to PDF" button to start converting your original ACSM books to PDF format. Once the conversion is done, the program will show you a successful status.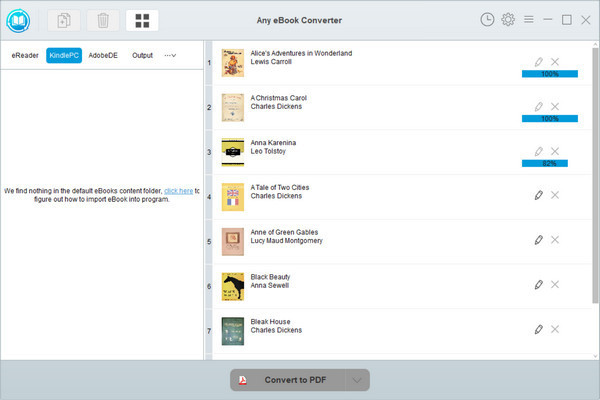 After conversion, you can click the "History" button on the upper right or directly going to the output path you set in the previous step to find the converted PDF file on your local computer.
To conclude, ADE is essential to open an ACSM file, but to accurately convert your original ACSM files to PDF format or to read the ACSM books on unlimited devices at the same time, Any eBook Converter is the useful tool for you.
Note: The free trial version of Any eBook Converter enables us to convert one book at a time, you can unlock the amount limitation by purchasing the full version.